Resources to get you started
Resources in the area of digital citizenship have proliferated exponentially in the last few years. Here are a few places to help you get started: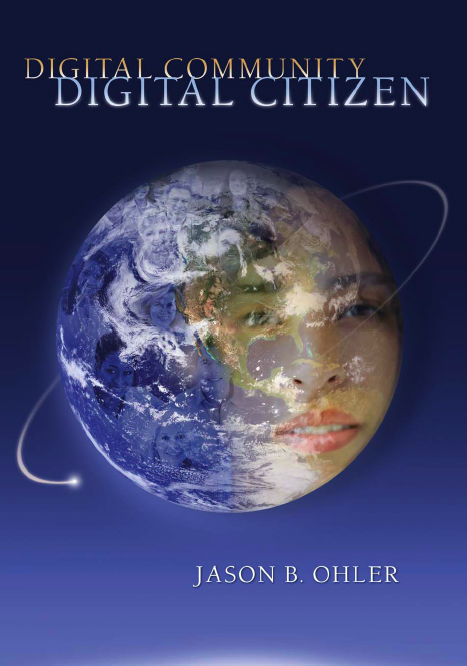 Digital Community, Digital Citizen, (Corwin Press, 2011). My book focuses on the big picture as well as the concrete, practical issues of how to proceed in your school district. It is written for teachers, school board members, parents, community members - anyone with an interest in our children growing up digitally in ways that are safe, informed and optimistic, with a balanced of view of what it means to be empowered but responsible in the digital age. Reviews are available via the Amazon listing.

Digital Citizenship Resources. My wiki devoted to this topic. It is a companion to the book, and shows how to find a number of the resources I used to write it. It also provides access to a number of additional resources, from lesson plans to video reports. And because it is a public wiki, you are invited to contribute to its resource base.

Getting started. There are so many resources available through my wiki, that I selected a few that I thought held the greatest promise for people new to this area. If you want to get oriented to the area of digital citizenship, this is a great place to start.
My history with digital citizenship
I helped to establish one of the early masters in educational technology degree programs in direct response to desktop computing in the classroom. That blossomed into an online master's degree, one of the first teaching credentials in educational technology, and the generation of many educational leaders who have gone on to work in education, industry, private entrepreneurship and government.
The goal: to use technology effectively, creatively, wisely- and funly.
Since the early 1980s, my program always included a course dedicated to looking at technology critically within a social context. The course has been called many things, including Media Literacy, the Social Impacts of Technology and Thinking About Technology. But all of them had this in common: it is not enough to use technology effectively or even creatively. We need to be able to use it wisely as well.
Digital citizenship today
As the technology evolved, the potential areas of interest that the course addressed evolved as well. What we once called technological stwewardship became much larger as online communications grew. Now our primary concerns are how we gather, interact and behave locally and globally within a networked environment. Hot button issues that have emerged in force since Facebook and mobile computing have, like sexting, using resources that carry adult content in education (like YouTube) and the constant need to stay connected mobile technology, have propelled digital citizenship into an issue of primary concern within our schools.
Technology connects and disconnects. It is up to us to help our children understand how.
In particular, we are concerned about the health and safety of our children as they do so. From these concerns emerged the term "digital citizenship," the latest incarnation of our concern to balance personal empowerment with social well-being in an age of powerful, highly leveraged digital tools.